#MySkyeBody Conversations - Rachel Reilly
Reading Time: 3 minutes 49 seconds
You might recognize her as the winner of Big Brother season 13, or a three-time contestant on The Amazing Race. Or maybe you know her from Celebrity Fear Factor, where her and her husband won $50,000 for a lung cancer charity?
She's Rachel Reilly: mother, certified yoga instructor, and future physical therapist. Just days after giving birth to her second child, this powerhouse of a mama spoke to us about living life in the public eye, raising a daughter in the age of social media, and the ups and downs of being pregnant.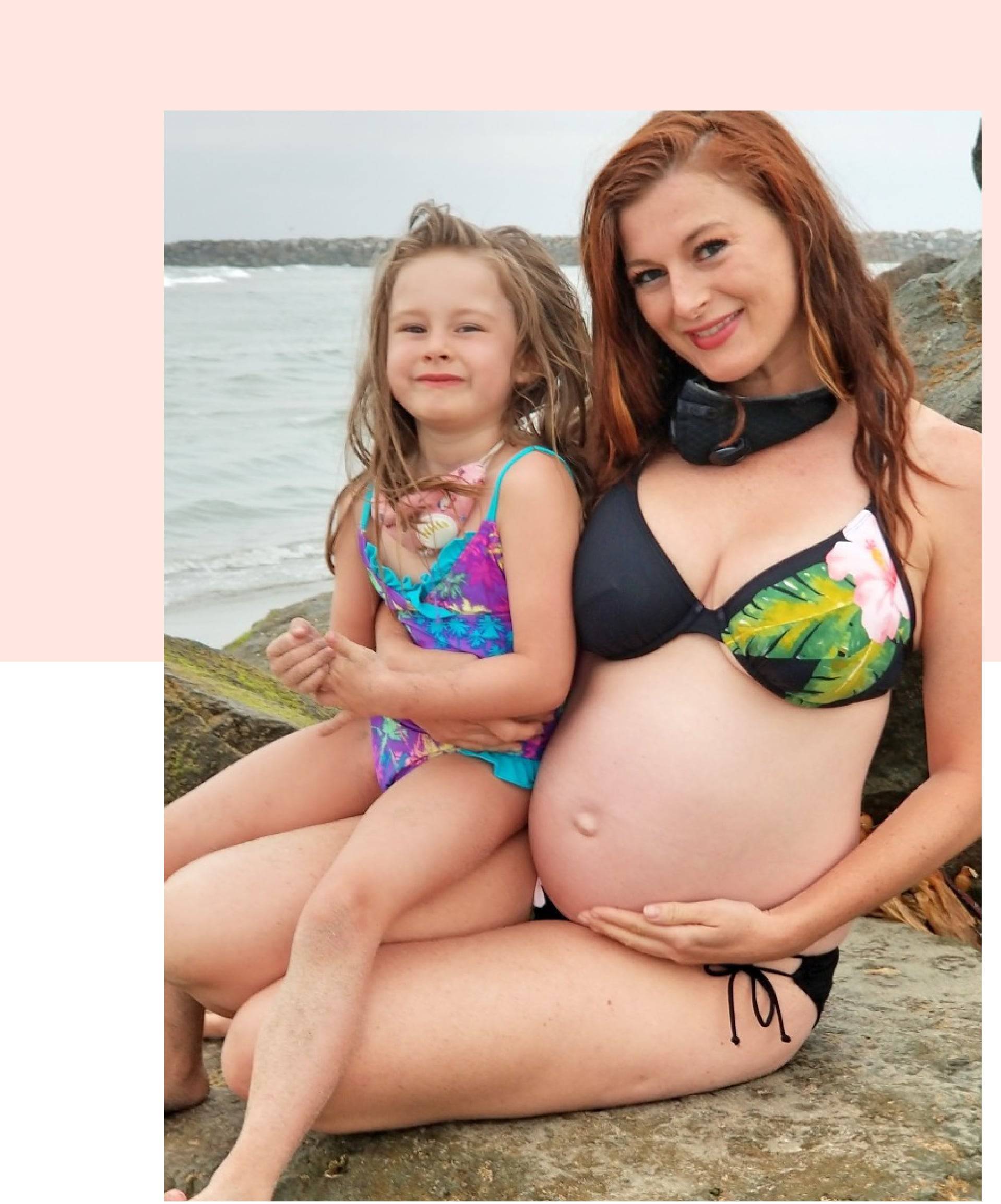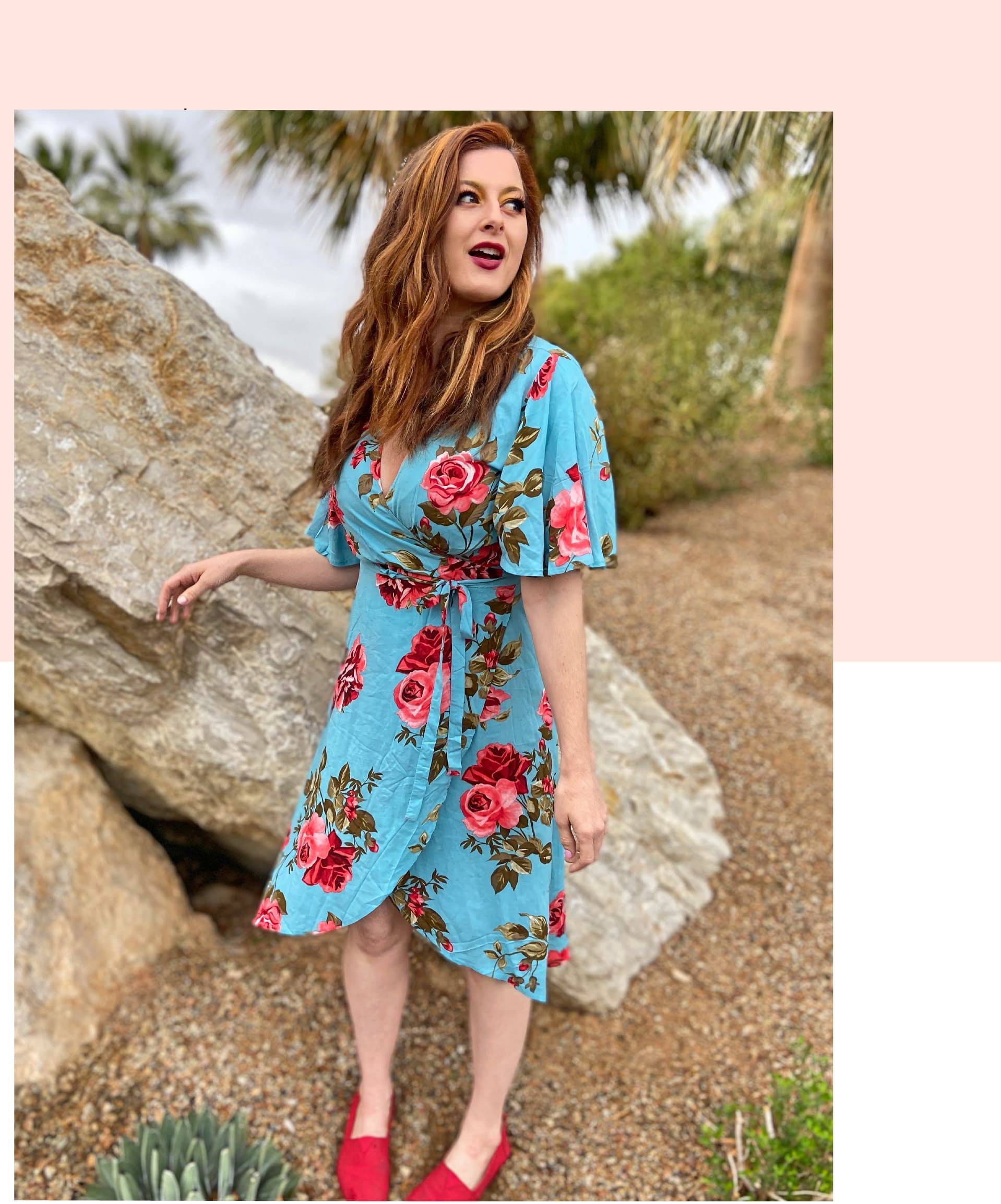 How did your second pregnancy go? What feels different compared to the first?
My second pregnancy was so amazing! It was harder than the first, but still a special time. I'm not the best at being pregnant, but we made it through it all and have a very healthy baby boy.
The hardest part was my 15 hour delivery, but my recovery has been amazing and my emotions and energy are very high. I feel very fulfilled, whereas with my first, I was a bit overwhelmed – I am not sure if it's just due to knowing what to expect this time around. I have been trying to get out as much as possible and wear my cutest SKYE swimwear to the beach! I love that I live close to the ocean since it's one of the best ways for me to get fresh air and socially distance.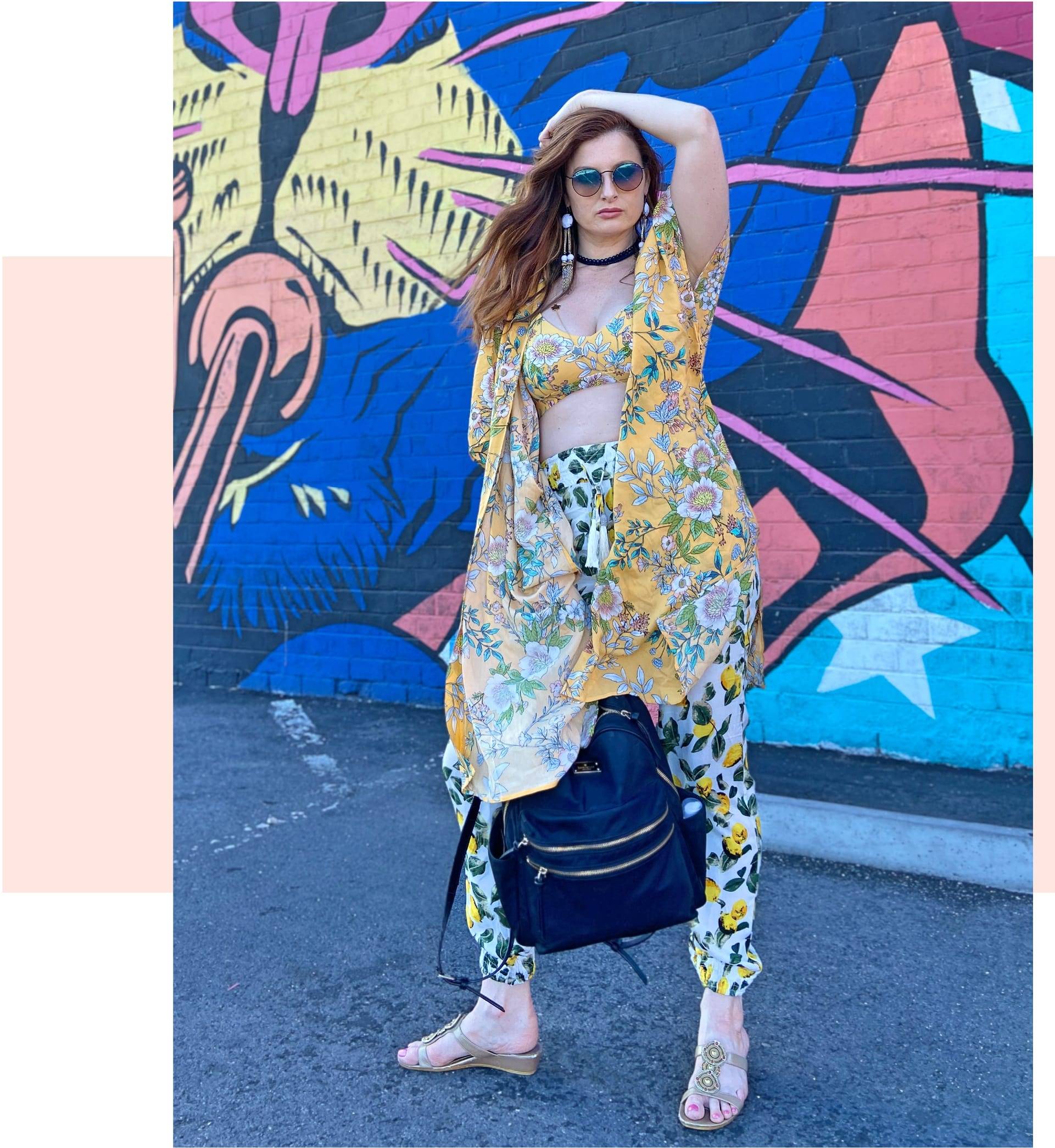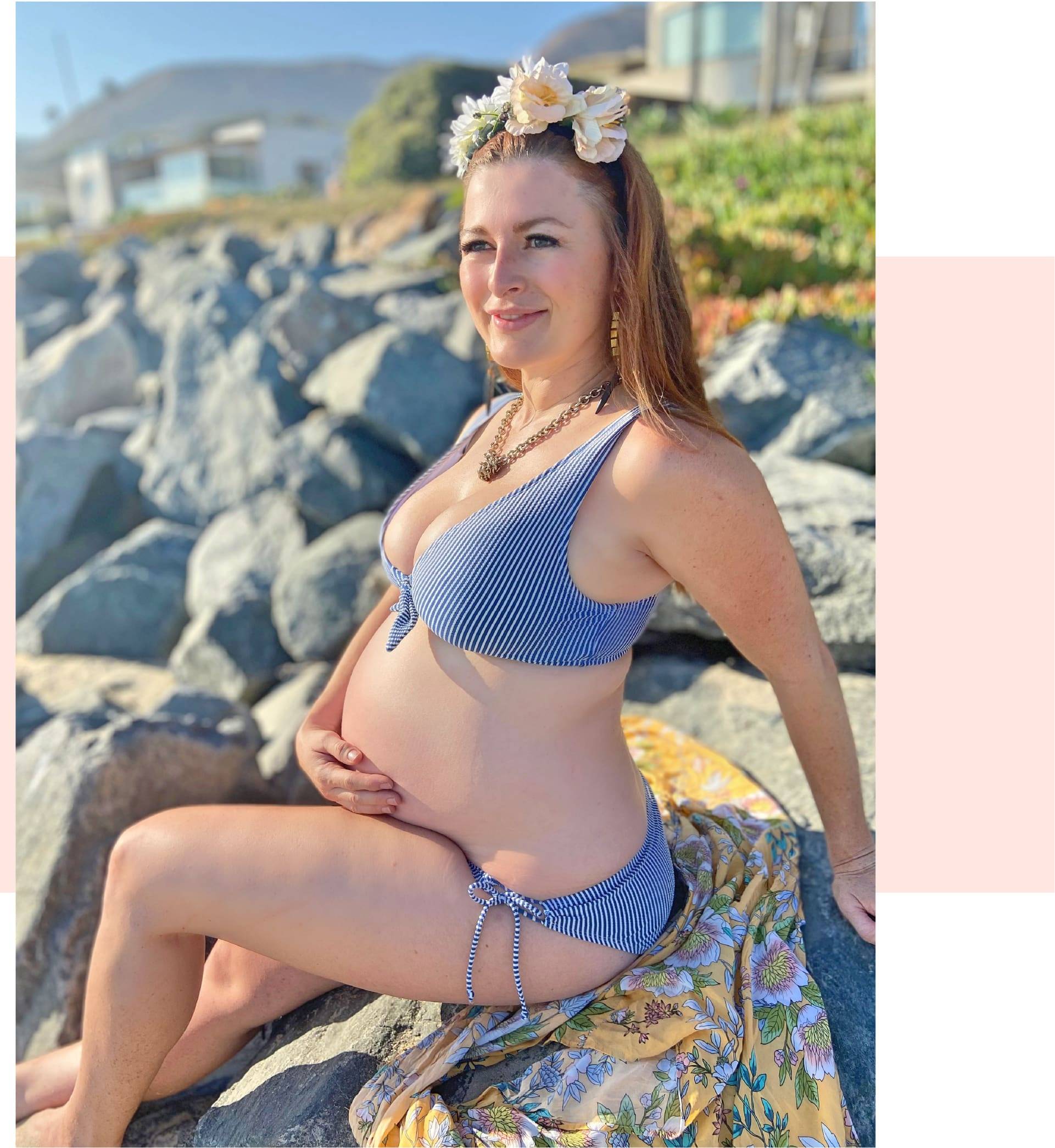 How has motherhood changed, evolved, or reframed your relationship with your body?
For me, education and age have evolved my relationship with my body. As I've become wiser, I've realized that fitting into one idea of what I think I should look like is unfair to myself and also has an impact on my children.
I am raising a daughter – she is 4 now – and I do not want her to see mommy "dieting" or always worrying about how mommy looks. They hear us and absorb everything we say and do. It is fun to embrace being sexy, being feminine, and being a woman, but that doesn't mean conforming to one body type.
I really appreciate how SKYE celebrates different types of women and bodies. Showing beauty and being feminine is something we all have inside of us. As women, we need to remember to be gentle to ourselves and other women: I would love if we could accept our bodies at every shape and every different time in our lives.
As someone in the public eye, how do you choose which moments make it to Instagram, and which ones are just for you?
Being in the public eye has not always been easy. I have had plenty of people judge me and judge my family, even judging me as a mother. It's a bummer when you share something and people think they need to comment negatively about it.
I have always looked at my fans/followers as my friends: I try to reach back out and talk to them, respond to them, and also have a relationship. So, when I share photos and videos, I think: "what would I post if it was my mom and my sister?" Typically, I share everything with my sister, so I try to share everything with my audience.
In the age of social media, what's it like teaching your young daughter about body positivity?
We don't talk about weight or size at home. Instead, we talk about being healthy and eating healthy. I show her how to pick foods and how to exercise. We do yoga and hike a lot! I encourage her daily and tell her how grateful I am to have her in my life and how perfect and beautiful she is. I will always do this with her, and I always want her to know how special she is.
I think the best way to teach her body positivity is to teach her to see her self as valuable and unique. Adora is only 4, but I am very careful about what I say about myself, even when I talk about botox and fillers. Sometimes, those things are fun for me to do, but I don't want her to think it's because mommy feels that she needs to do them. I think the best thing we can do for our daughters is to be confident in our own skin and model behaviors that allow them to feel the same way.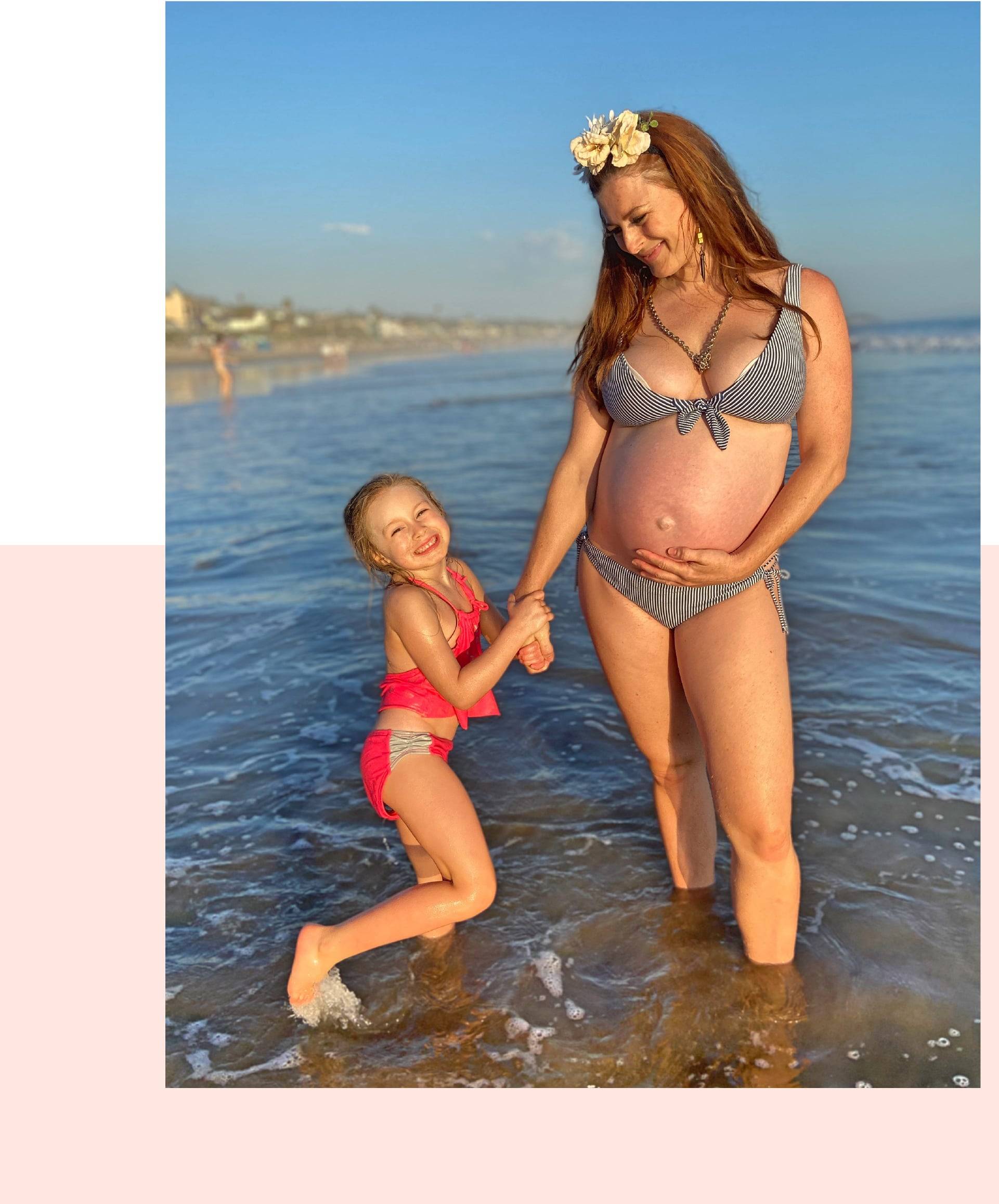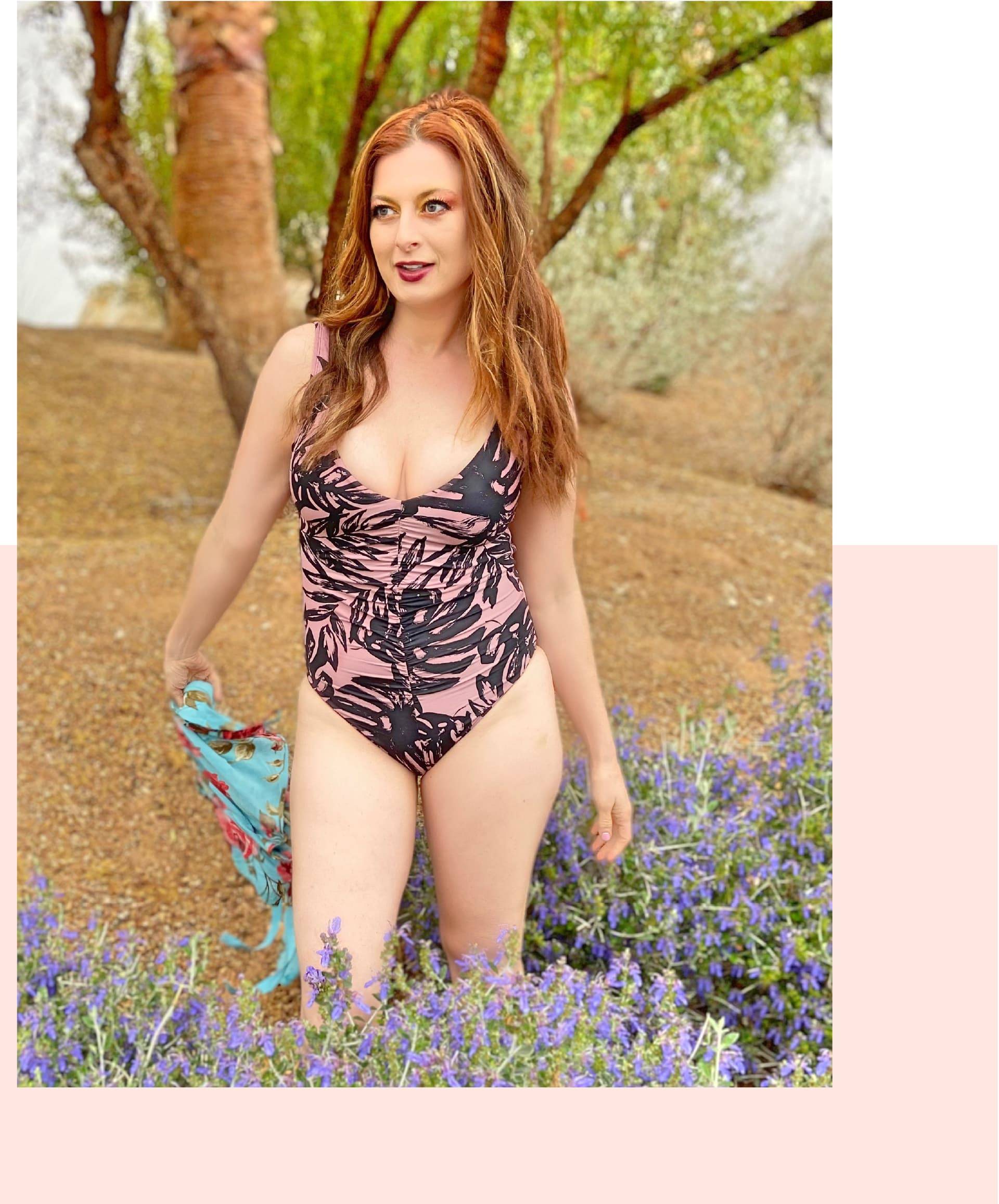 Many newly pregnant women probably don't know about gestational diabetes (GD). What was your body telling you? How did you find out you had it?
With my first pregnancy, I got gestational diabetes! It was so scary! I didn't know what to think, and you only read the scariest things on the internet. I took it as a very serious warning to get my blood sugar and health in check, and it still sticks with me today.
I was able to control my blood sugar with diet and exercise. I had to take my blood sugar twice (sometimes three times) a day, so I was always very involved in what my body was telling me. Once your deliver your baby, GD will typically go away, but it can develop into type two diabetes if not taken seriously.
Currently, the best way to control it without insulin is to maintain a healthy weight during pregnancy, exercise (even walking), and control your sugar intake. For more information I suggest this link, and I also wrote a blog about it on Mama on the Go! I go into detail about which foods I avoided and which recipes were low sugar. PS – I still enjoyed dark chocolate, so you don't have to give sugar up completely!
Learn more about Rachel on her Instagram.